Work Plan and Monitoring Plan
In order to comply with the municipal stormwater permit, projects and programs will be put into place to reduce pollution in the storm drain system that enters the Santa Clara River and these plans have been discussed at open houses and public meetings. If any additional open houses or meetings will be offered, this page will be updated with more information.
Los Angeles County has prepared a Programmatic Environmental Impact Report for all Enhanced Watershed Management Plans being developed throughout the county. The public comment period ended March 9, 2015.
To review the final documents, click on the following images: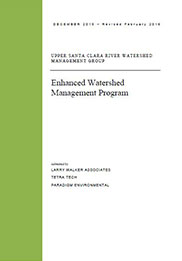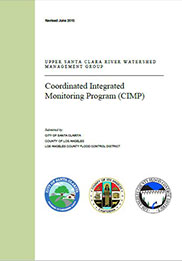 For questions, please contact Heather Merenda at hmerenda@santa-clarita.com.
---