Recycling for Businesses
Burrtec Waste Industries (Burrtec) offers a comprehensive commingled recycling program which is free to its businesses in Santa Clarita.  Commingled recycling simply means that you can place all of the items listed in the flyer below into the recycling bin without separating each type of material into its own bag or compartment and Burrtec will take care of the rest. Certain California legislation requires businesses to establish specific types of recycling programs. See below for more information and if your business is not recycling, please contact Burrtec at (661) 222-2249 to establish a program and keep these items out of the landfill.

AB341
Assembly Bill 341 became effective on October 6, 2011, which mandates businesses and multifamily complexes to establish regular recycling collection. This means all Santa Clarita businesses with four yards or more of collection services per week are required to establish and maintain recycling service.
Fortunately, the franchise between the City of Santa Clarita and Burrtec offers free recycling containers to all businesses within City limits. The recycling containers are available in either 1.5-cubic-yard or 3-cubic-yard containers.
We encourage businesses to take advantage of this free service to start recycling and save money to comply with the state mandate. Please contact Burrtec's Customer Service Department at (661) 222-2249 to assist your business in setting up free recycling.
Read more about the State regulation.
Organics:
The California State Legislature approved Assembly Bill 1826 (AB 1826) which sets forth statewide mandatory commercial organic waste recycling. The bill includes requirements that businesses and multi-family residential properties, that generate at least two cubic yards of solid waste per week, must arrange for organic recycling services. Organic waste is food waste, green waste, landscape and pruning waste, nonhazardous wood waste and food-soiled paper waste mixed with food waste. The State requirements specify that applicable business generators must participate in at least one of the processes below: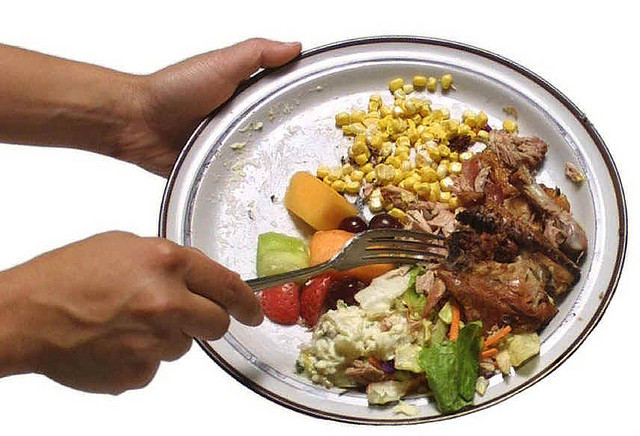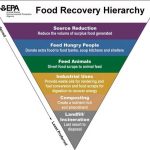 Establish a food waste recycling program. See this flyer for details then contact Burrtec for more information or to establish a program.
Recycle organic waste on-site, or self-haul organic waste off-site for recycling.
Participate in a food recovery or food donation program. 1 in 8 Californians struggle with lack of access to food so this is a great way to reduce waste going to the landfill and help our neighbors at the same time. See this flyer for details and contact one of the local, non-profit organizations listed below to inquire about their ability to accept food donations from your business.
In order for us to gain an understanding of your food waste disposal needs, please complete this questionnaire and email it to cwilliams@santa-clarita.com. Or, if you believe your business may qualify for an exemption, please review and complete the exemption form and email to ENVIRONMENT@santa-clarita.com.
Whatever program you decide to incorporate at your business, Burrtec and the City of Santa Clarita will provide support and assistance so that you can be successful in complying with State law and reducing waste that goes to the landfill.
Community Partners for Food Donation:
If you have edible food to donate to the food insecure, please contact any one of the non-profit organizations below. Let's feed people first!
Bridge to Home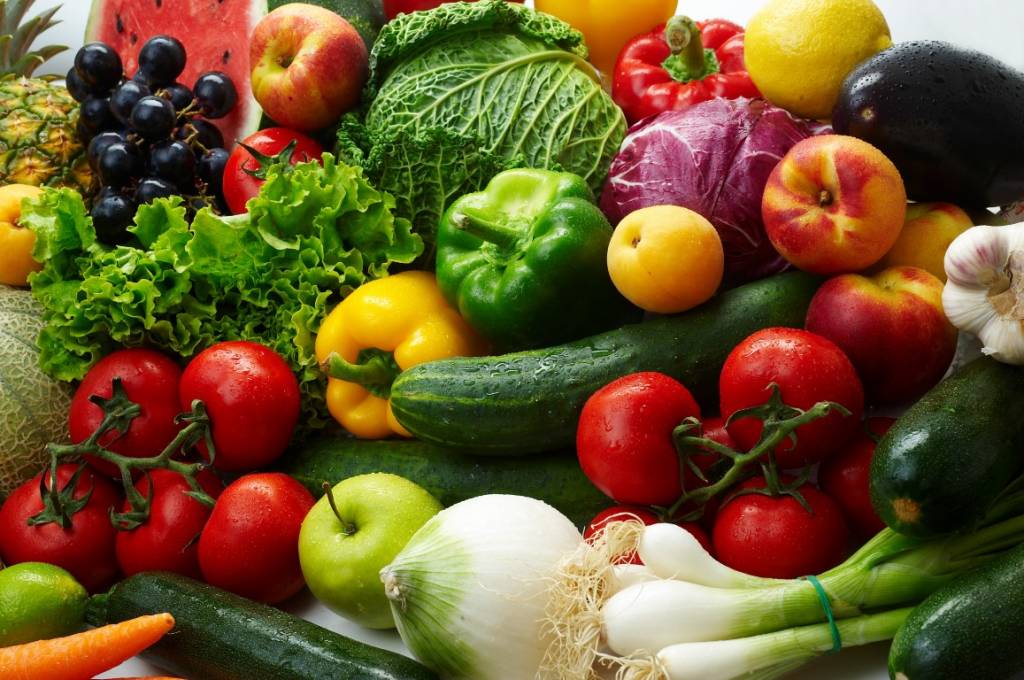 btohome.org
Randi Wyatt
(661) 313-9002
randi@btohome.org
*Current space restraints. Please call first
SCV Food Pantry
scvfoodpantry.org
(661) 255-5001
info@scvfoodpantry.org
*Only cold food and non-perishable food accepted
Help the Children
helpthechildren.org
Diane Davis
(661) 542-7048
infoscv@helpthechildren.org
*Will take hot or cold prepared foods, with advance notice
Santa Clarita Grocery
santaclaritagrocery.org
(661) 425-7575
santaclaritagrocery@gmail.com
*No hot food accepted
SCV Senior Center
myscvcoa.org
Suzanne Nelson
(661) 259-9444 ext. 145
snelson@scv-seniorcenter.org
*Only non-perishable food accepted
College of the Canyons – The BaNC
canyons.edu/BANC
Brenda Clark
(661) 362-3261
brenda.clarke@canyons.edu
*Will take hot or cold prepared foods, with advance notice